Frank M. Clark
President of the Chicago Board of Education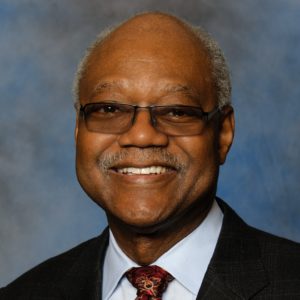 Frank M. Clark was appointed President of the Chicago Board of Education by Mayor Rahm Emanuel and began serving on July 23, 2015. Mr. Clark is the retired chairman and chief executive officer of ComEd. Mr. Clark serves on the board of directors for Aetna Inc. and Waste Management, Inc., where he chairs the compensation committee. He received his bachelor's and law degrees from DePaul University. He and his wife, Vera, have two sons, Frank III and Steve.
Alan King
Esq., Partner at Drinker Biddle & Reath LLP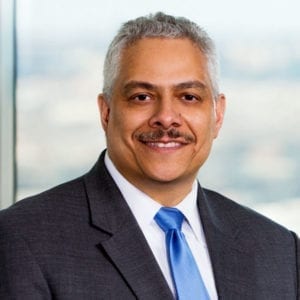 Mr. King is a partner at Drinker Biddle & Reath LLP. He has over 30 years of experience as an advocate litigating, mediating and settling employment-related disputes for clients across many industries, including retail, airlines, healthcare, telecommunications, education, financial services, municipalities, and minority-owned businesses. In 2017, Mr. King was featured in Crain's Chicago Business' "50@50+ Illinois" issue, celebrating individuals ages 50 and above who have made a significant impact in the state of Illinois and was highlighted in the Arts & Culture section for his impact on the house music scene. Mr. King has a Bachelor of Arts from Augustana College and his Juris Doctor from the University of Illinois.
Mary Cahillane
Independent Director of Federal Home Loan Bank of Chicago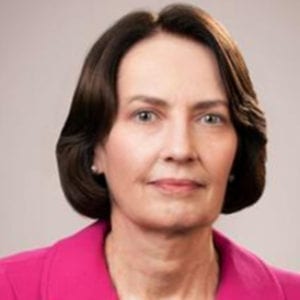 Ms. Mary J. Cahillane has been an Independent Director of Federal Home Loan Bank of Chicago since 2011. She served as Vice President of Finance & Investments and Chief Administrative Officer of The Spencer Foundation and served as its Chief Financial Officer and Chief Investment Officer since 2003. She previously worked for Texas Commerce Bank from 1985 to 1989, holding a variety of senior roles in asset liability management, risk management, and finance. Ms. Cahillane was Operational Risk Management Executive and Managing Director at Bank of America before joining the foundation in 2003. Ms. Cahillane currently serves as a Director of Catholic Charities and has served as member of the boards of directors of the Charlotte Symphony, San Francisco Lighthouse for the Blind, Girl Scouts of America (Chicago), and Northeastern Illinois University Foundation. Ms. Cahillane also currently serves on the boards of IES Abroad, St. John Berchmans School, Children's First Fund, and PEAK (Partnership to Educate and Advance Kids).
Janice K. Jackson, EdD
Chief Executive Officer of Chicago Public Schools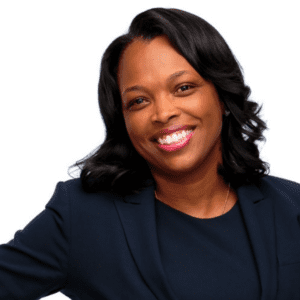 As a former student, teacher, principal, Network Chief, and Chief Education Officer, and now as Chief Executive Officer, Dr. Janice K. Jackson has been immersed in Chicago Public Schools her entire life.
As CEO of the third largest school district in the country, Dr. Jackson is a forward-thinking educator who is focused on improving excellence, equity, and access in all CPS schools. Her efforts, along with those of Chicago's dedicated teachers and principals, have propelled CPS students to record-breaking academic gains and have caused education experts across the country to regard Chicago as a national leader in the field of urban education.
A lifelong educator, Dr. Jackson is committed to providing all schools with a clear framework for excellence. She holds a master's degree in leadership and administration and a doctorate in urban school leadership from the University of Illinois at Chicago. She resides in Chicago with her husband and two children, both CPS students.