Frank M. Clark
President of the Chicago Board of Education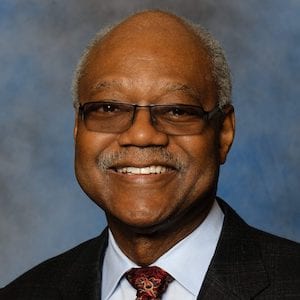 Frank M. Clark was appointed President of the Chicago Board of Education by Mayor Rahm Emanuel and began serving on July 23, 2015. Mr. Clark is the retired chairman and chief executive officer of ComEd. Mr. Clark serves on the board of directors for Aetna Inc. and Waste Management, Inc., where he chairs the compensation committee. He received his bachelor's and law degrees from DePaul University. He and his wife, Vera, have two sons, Frank III and Steve.
Alan King
Esq., Partner at Drinker Biddle & Reath LLP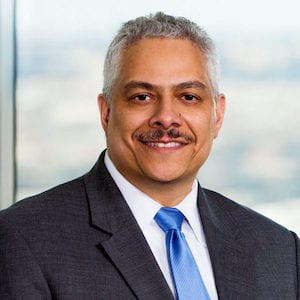 Mr. King is a partner at Drinker Biddle & Reath LLP. He has over 30 years of experience as an advocate litigating, mediating and settling employment-related disputes for clients across many industries, including retail, airlines, healthcare, telecommunications, education, financial services, municipalities, and minority-owned businesses. In 2018, Mr. King was named to the "Chicago's Notable Minority Lawyers" list by Crain's Chicago Business, which profiled Chicago's most influential minority lawyers who have made a significant impact within the legal and business communities. In 2017, Mr. King was featured in the same publication's "50@50+ Illinois" issue, celebrating individuals ages 50 and above who have made a significant impact in the state of Illinois, and he was highlighted in the Arts & Culture section for his impact on the house music scene. Mr. King has a Bachelor of Arts from Augustana College and his Juris Doctor from the University of Illinois.
Mary Cahillane
Independent Director of Federal Home Loan Bank of Chicago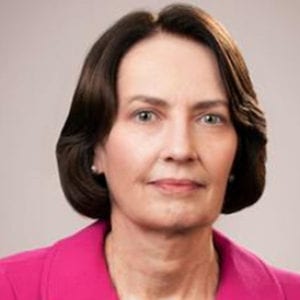 Ms. Mary J. Cahillane has been an Independent Director of Federal Home Loan Bank of Chicago since 2011. She served as Vice President of Finance & Investments and Chief Administrative Officer of The Spencer Foundation and served as its Chief Financial Officer and Chief Investment Officer since 2003. She previously worked for Texas Commerce Bank from 1985 to 1989, holding a variety of senior roles in asset liability management, risk management, and finance. Ms. Cahillane was Operational Risk Management Executive and Managing Director at Bank of America before joining the foundation in 2003. Ms. Cahillane currently serves as a Director of Catholic Charities and has served as member of the boards of directors of the Charlotte Symphony, San Francisco Lighthouse for the Blind, Girl Scouts of America (Chicago), and Northeastern Illinois University Foundation. Ms. Cahillane also currently serves on the boards of IES Abroad, St. John Berchmans School, Children's First Fund, and PEAK (Partnership to Educate and Advance Kids).
Janice K. Jackson, EdD
Chief Executive Officer of Chicago Public Schools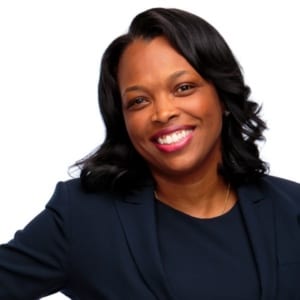 As a former student, teacher, principal, Network Chief, and Chief Education Officer, and now as Chief Executive Officer, Dr. Janice K. Jackson has been immersed in Chicago Public Schools her entire life.
As CEO of the third largest school district in the country, Dr. Jackson is a forward-thinking educator who is focused on improving excellence, equity, and access in all CPS schools. Her efforts, along with those of Chicago's dedicated teachers and principals, have propelled CPS students to record-breaking academic gains and have caused education experts across the country to regard Chicago as a national leader in the field of urban education.
A lifelong educator, Dr. Jackson is committed to providing all schools with a clear framework for excellence. She holds a master's degree in leadership and administration and a doctorate in urban school leadership from the University of Illinois at Chicago. She resides in Chicago with her husband and two children, both CPS students.
Darrel Hackett
President, BMO Wealth Management – U.S.
BMO Financial Group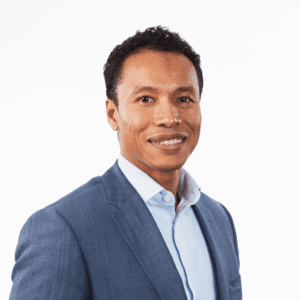 Mr. Darrel Hackett is responsible for the performance, strategy, and delivery of BMO Financial Group's private wealth management businesses throughout the United States. This includes leadership of three distinct businesses across the mass affluent, high net worth and ultra-high net worth segments: BMO Harris Financial Advisors, BMO Private Bank and BMO Family Office. The U.S. wealth management business provides the full complement of wealth management services, as well as comprehensive multi-family office services. Mr. Hackett oversees a team of 1,100 wealth management professionals with offices across the U.S. For more than 130 years, BMO Wealth Management – U.S. has served the unique and continually evolving needs of affluent individuals and families through a highly personalized, relationship-focused approach.
Mr. Hackett has served in a variety of leadership roles since joining BMO in 2004. He most recently served as Senior Vice President & Head of North American Integrated Channels. Other key roles include leading US Business Banking and serving as Regional President, Harris Chicago Community Bank.
Before joining BMO, Mr. Hackett was a management consultant at McKinsey & Company. During this time he led several strategic engagements with Fortune 500 companies, with an emphasis in Financial Institutions. Mr. Hackett has also held a variety of management roles at the General Electric Company.
Mr. Hackett has a Masters of Business Administration (MBA) from Stanford University's Graduate School of Business and a Bachelor of Science (Cum Laude) in Mechanical Engineering from the University of Tennessee, Knoxville.
Mr. Hackett currently serves on the Board of Directors for the Art Institute of Chicago, Chicago United and the Children First Fund. He is a member of the Commercial Club of Chicago, Economic Club of Chicago, the Young President's Organization (YPO) and the Executive Leadership Council. Some of Mr. Hackett's recognitions include 2018 and 2016 Savoy Magazine's "100 Most Influential Blacks in Corporate America", 2009 Crain's Chicago Business "40 Under 40", 2007 Chicago United – Business Leader of Color and being a 2007 Leadership Greater Chicago Fellow.

Liz Dozier
Founder & CEO of Chicago Beyond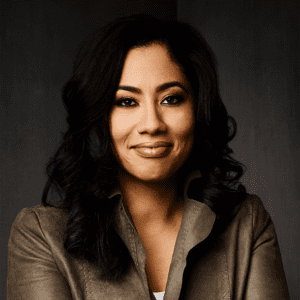 From education to activism, Liz Dozier has spent her career working tirelessly to disrupt the culture of inequity that is often pervasive in urban neighborhoods.
In 2016, Ms. Dozier launched Chicago Beyond, an impact investor that backs the fight for youth equity by fueling ideas, organizations, and people. Since its inception, Chicago Beyond has invested more than $30 million in 14 local nonprofit organizations and a community leader that fight for all youth to achieve their fullest human potential. Beyond funding, the team works hand-in-hand with their investment partners to provide the strategic support and thought partnership they need to achieve their goals and reach more young people. Because there is no single barrier to equity, Chicago Beyond invests in everything from education, to youth safety, to health and wellness, and beyond.
Ms. Dozier's ambition is born from her experiences as an educator in Chicago Public Schools. During her tenure as principal at Fenger High School, which at the time was known as one of the most violent and underperforming schools in Chicago, Fenger experienced a decrease in its dropout rate from 19 percent to 2 percent, a 40-percent increase in Freshman On-Track to graduate, and double-digit increases in attendance and the school's state graduation rate. Keenly aware of how traumatic events outside of the classroom were affecting her students, Ms. Dozier's method to turn Fenger around also included the adoption of restorative justice and mental health and wellness strategies. Ms. Dozier's work has been featured in various outlets such as the New York Times Best Seller How Children Succeed by Paul Tough, CNN's docu-series Chicagoland, and forums such as Aspen Ideas Festival, the Kennedy Center Forum on Mental Health, The Obama Foundation Summit, and SXSW.