Francie Richards
Executive Director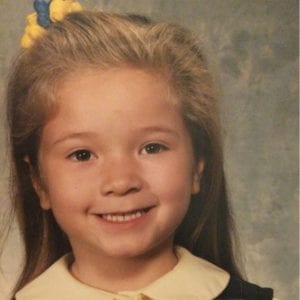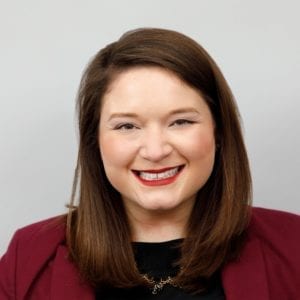 As Executive Director of the Children First Fund, Francie S. Richards brokers partnerships and secures and organizes funds for initiatives that advance CPS's vision.
Ms. Richards was previously the founding Central U.S. Region Director of WE Charity, an international organization that empowers 4 million youth to change the world through service. She led programming and development across the Midwest and launched WE's U.S. expansion alongside youth, educators, parents, business leaders, philanthropists, and celebrities. Over half of CPS schools are supported by WE, and more than twenty thousand CPS youth and educators have experienced WE Day, the arena-sized youth leadership event that Ms. Richards established in Chicago with the support of renowned corporate citizens and philanthropists such as Allstate Insurance Company, Walgreens, Microsoft, Unilever, Crown Family Philanthropies, the Robert R. McCormick Foundation, and The Chicago Community Trust.
Prior to WE, Ms. Richards was a Program Director at the Chicago Public Education Fund managing strategic investments in principal talent and helping to establish the Fund IV priorities. She also served on Mayor Rahm Emanuel's education team, supporting the implementation of the full school day, the introduction of new Early College STEM schools, IB and AP expansion, and CCC's "College to Careers" initiative.
Ms. Richards' dedication to Chicago's students began at CPS through Teach For America, where she taught 2nd grade at McCutcheon Elementary and 9th grade English at Muchin College Prep. Ms. Richards has a Bachelor's in Social Work from Eastern Michigan University, a Master's in Social and Economic Development from Washington University in St. Louis, a teaching certificate from Dominican University and an Executive Scholar Certificate in Nonprofit Management from Northwestern University's Kellogg School of Management. She is married to Brandon Richards, a Senior Engineer for GE Aviation and a Big Brothers Big Sisters mentor.
Mica Matsoff
Director of Partnerships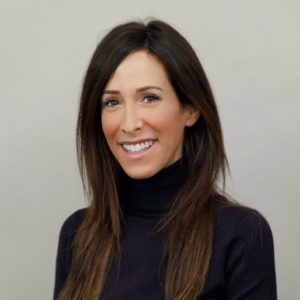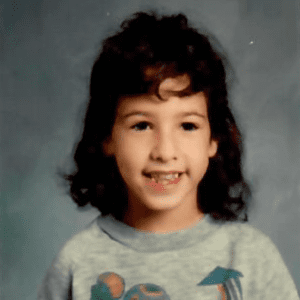 Mica Matsoff develops, manages, and brands strategic partnerships with business and philanthropic communities, professional sports teams, hospitals, universities, civic institutions, and community organizations to secure financial and in-kind donations, and employee volunteerism and synergistic alliances for district-wide projects. She provides leadership to CFF organizational advancement efforts, including program strategy, integrated marketing, partnership management, and operations.
Yemisi Odedina
Director of Finance & Operations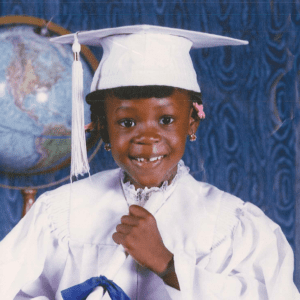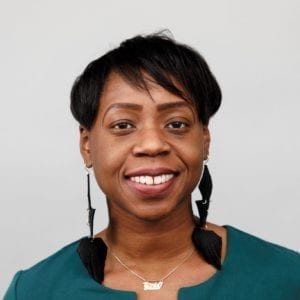 Yemisi Odedina joined the Children First Fund as a consultant in July 2018, providing analysis and research support to help guide the relaunch of CFF. Soon after, she joined the team full time as the Director of Finance and Operations, a role in which she oversees the financial, operational, and strategic priorities of the organization.
Ms. Odedina previously worked at the Illinois Children's Healthcare Foundation as an Associate Program Officer, where she was responsible for managing grant initiatives, conducting due diligence, and providing technical and strategic assistance to grantee partners across the state of Illinois. Prior to ILCHF, Ms. Odedina worked at City Colleges of Chicago as an Education Pioneer Fellow, where she project-managed several of the district's strategic initiatives.
Before transitioning into the public/philanthropic space, Ms. Odedina worked in the finance sector on both the corporate and personal side for more than 10 years. She has a strong interest in improving the quality of life for all children, especially those from underserved communities.
Ms. Odedina has a B.B.A in Finance from Howard University.

Rachel Orlowski
Associate Director of Development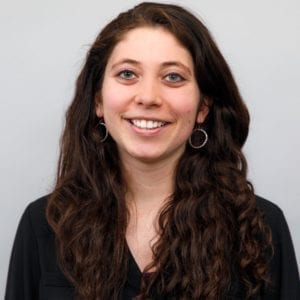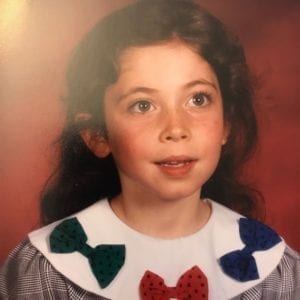 As Associate Director of Development, Rachel Orlowski leads the strategy and execution of major fundraising initiatives for the Children First Fund. She works closely with leaders from Chicago Public Schools to identify areas where private funding can most effectively advance CPS's mission of increasing equity and student achievement across the district, then communicates those opportunities to the philanthropic community and facilitates resulting commitments.
Ms. Orlowski graduated from Villanova University with a Bachelor of Arts degree in Economics and Communications in 2012. Since then, she has dedicated her career to helping Chicagoland organizations increase their social impact. Specializing in developing partnerships between the private and nonprofit sectors, she managed major fundraising initiatives for a number of local nonprofits before joining the Children First Fund. She began her career as an Americorps Vista and Corporate Outreach Coordinator in Chicago's Northwest suburbs. Later, she managed relationships and developed employee-giving campaigns for corporate partners at United Way of Metropolitan, leading to over $2M in funds raised for Chicago initiatives. At Rush University Medical Center, she solicited corporate and foundation funding for community health programs, school-based health centers, and medical research. And at WE Charity, she managed a portfolio of funders that contributed over $4M annually to support service-learning programming for Chicagoland students.
Beatriz Jimenez
Financial Manager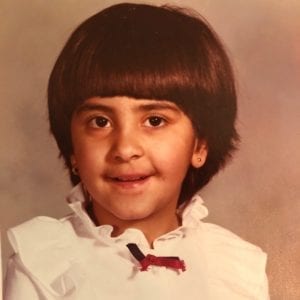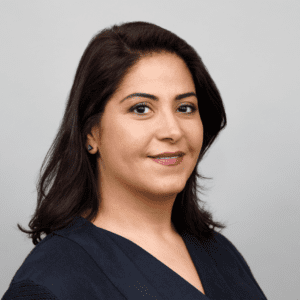 Beatriz Jimenez oversees all of the Children First Fund's finance activities, including bookkeeping and accounting, accounts receivable and payable, proper allocation of funds, bank monitoring and reconciliation, and financial reporting. She also assists in the coordination of the annual audit and tax activity in accordance with internal controls.
A native Chicagoan, Ms. Jimenez is a graduate of the University of Illinois at Chicago, where she received a Bachelor's degree in Anthropology and Latin American Studies. Her husband Eduardo works for Chicago Public Schools as a Special Education teacher, and she is a proud mom to four boys, all CPS students.
Ms. Jimenez and her family volunteer for the Shed Aquarium's Great Lakes Action Days to help clear invasive plants from Cook County Forest Preserves and debris from the Lake Michigan shoreline. In her free time, she enjoys camping and hiking in the great outdoors. Ms. Jimenez is excited to be part of the CFF team because she believes philanthropic work is essential to a brighter future for all students.
Kirsten Chewning
Grants Manager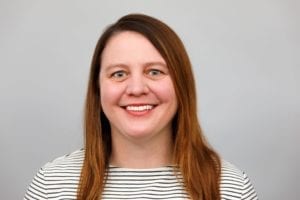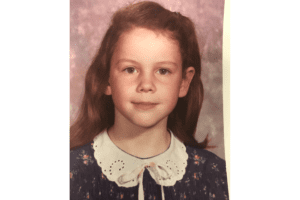 Kirsten Chewning manages the grant development process, submits post-award reports, and maintains the database of grants contributions, donors, and deadlines for CFF. She also manages government grant competitive applications.
Ben Warren
Marketing and Events Coordinator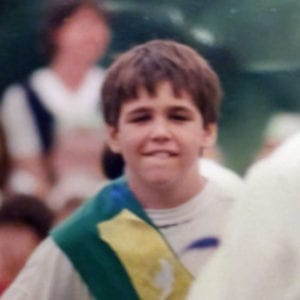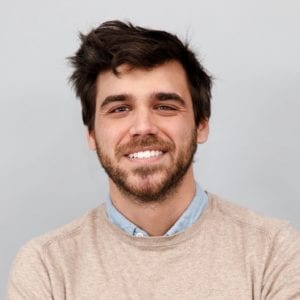 Ben Warren manages internal and external communications, marketing, social media, and partner events for the Children First Fund. Before joining CFF in 2018, Mr. Warren honed his digital marketing skills in the private sector, producing marketing materials for business-to-business and business-to-consumer agencies and publications.
As a member of the Children First Fund, Mr. Warren is thrilled to extend his expertise to support causes he is passionate about, including education and the city of Chicago.

Julia Friedland
Grant Developer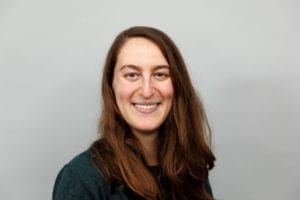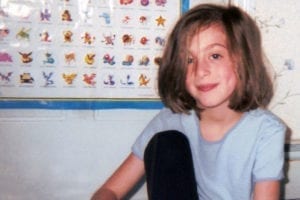 Julia Friedland identifies grant opportunities for CPS departments and schools, develops applications in collaboration with CPS department and school staff, and helps prepare grant reports for the Children First Fund. She has worked on applications advocating to strengthen arts education, computer science, student health and wellness, diverse books, and other programs for CPS students and schools.
Prior to joining CPS and the Children First Fund, Ms. Friedland served as a College Possible Coach at Lake View High School, where she provided SAT tutoring and guidance on the college process for a cohort of 40 juniors.
Ms. Friedland's interest in education goes back to her time volunteering as a tutor for elementary school students at the Sue Duncan Children's Center through the Neighborhood Schools Program. She has a Bachelor's degree in English from the University of Chicago.
Geniz Hernandez
Grant Developer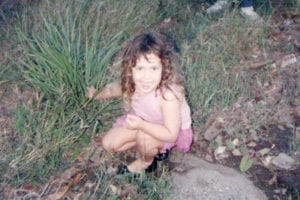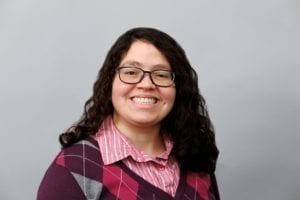 As a Grant Developer for the Children First Fund, Geniz Hernandez prepares grant proposals and applications, and she ensures the accurate and timely submission of progress reports and amendments. 
Ms. Hernandez is excited to be part of the CFF team because she believes that this type of work enacts a positive change in the city and furthers the district's goal of providing equitable access to services and education.

Ms. Hernandez holds a Master's degree in Translation Studies from the University of Puerto Rico and a Bachelor's degree in English from the Pontifical Catholic University of Puerto Rico.